Discussion Starter
•
#1
•
Just thought I'd post a couple of pix I took yesterday of my '55. A couple of guys have asked to see it, so I finally
pulled it out of shop and snapped a few off.
Quick rundown:
Street legal, although I drive it with 15" wide slicks and open headers, so not "technically" street legal.
But everything is good, titled, insured, plated, turn signals and headlights functional, etc.
Engine: Mild 454 BB Chevy spinning 10.25:1 pistons on 90 octane pump gas. Runs 11.20's in the 1/4 at roughly 119mph.
Hope ya like it!!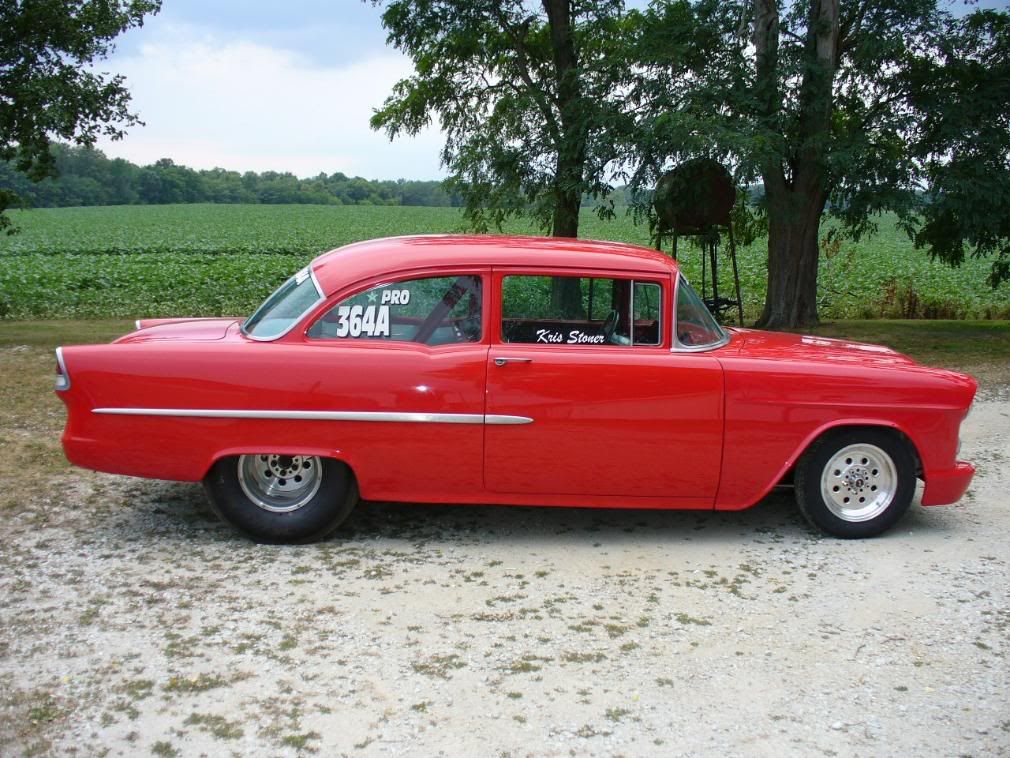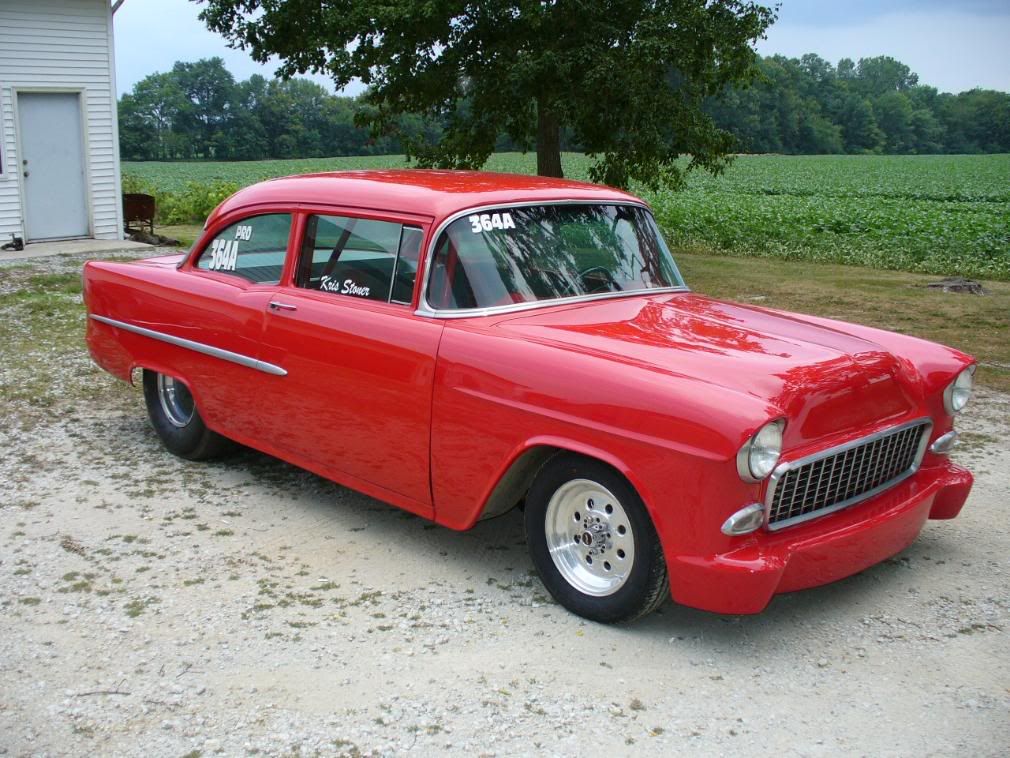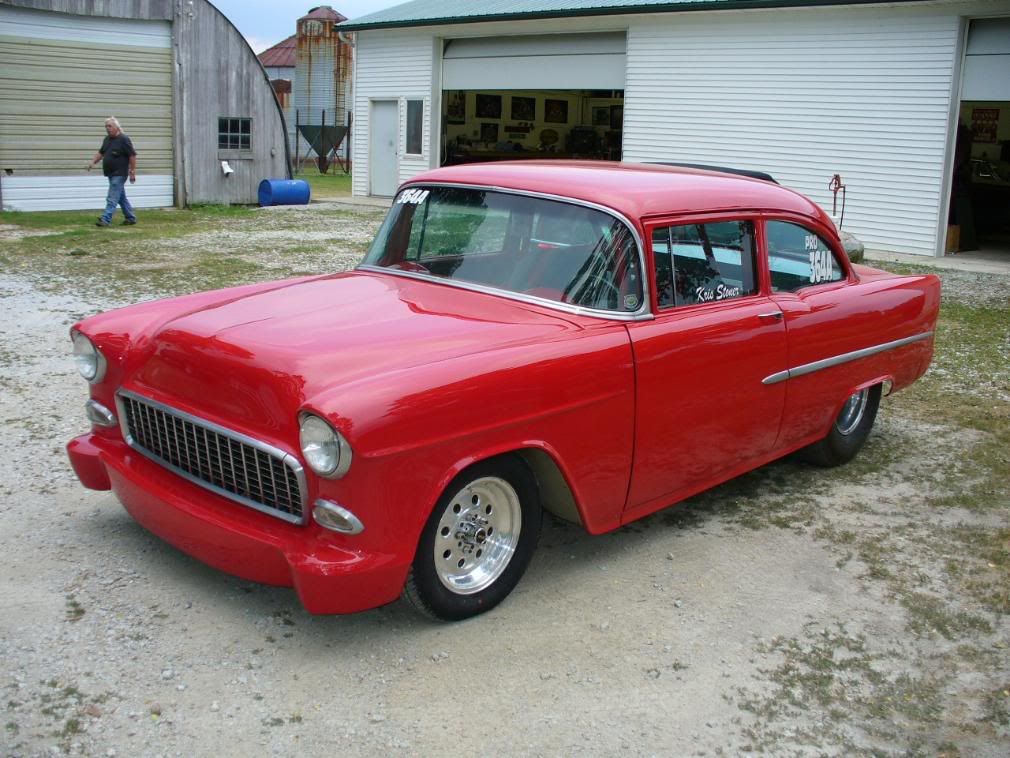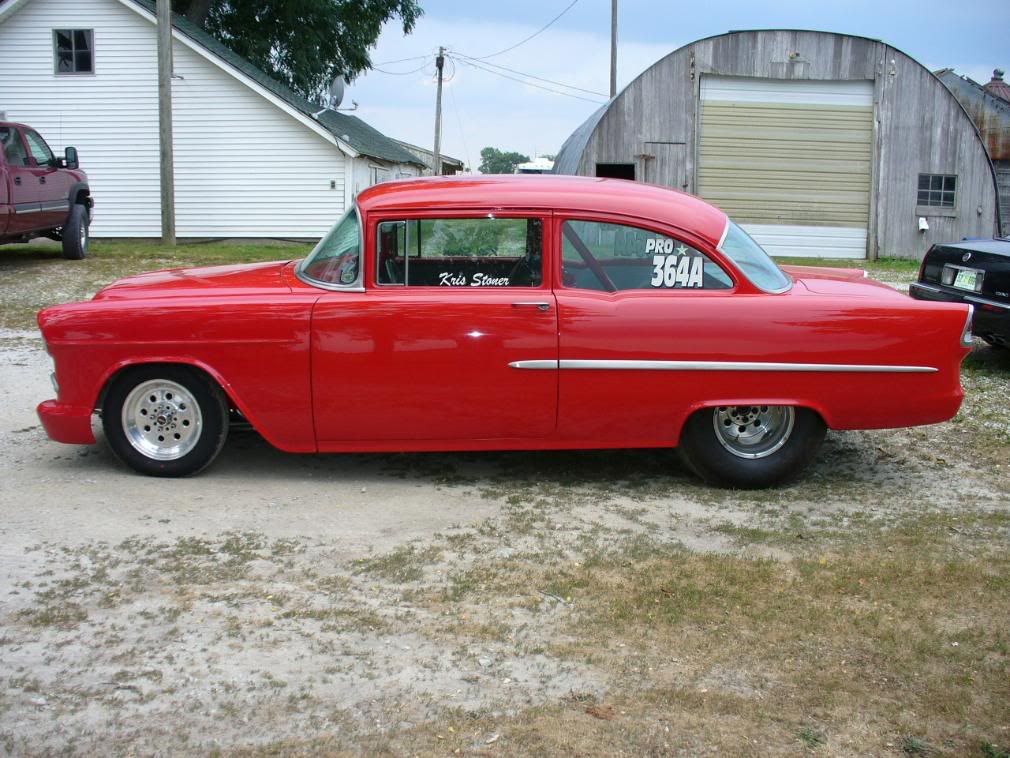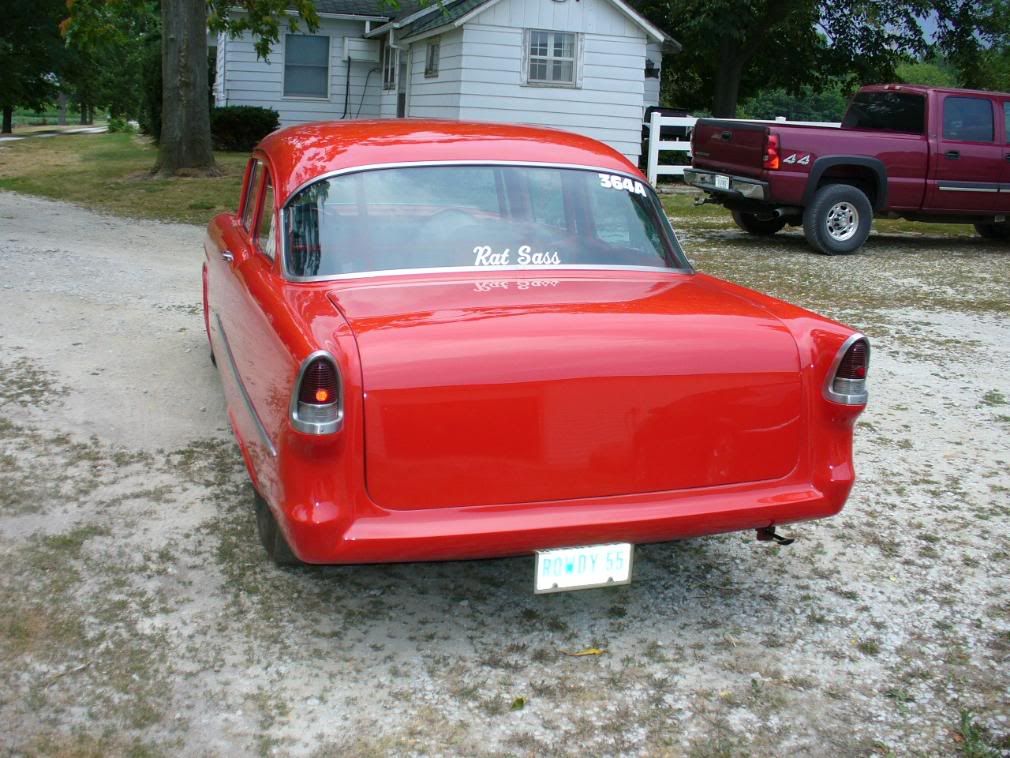 Later- Kris