Discussion Starter
•
#1
•
It was one of the most accident ridden races that I have been to on the Peak. We were scheduled to run around noon and probably got going 2 hours late because of all the crashes on the course.
I got a bad start and had to fight around one guy and then by the slimest of margins avoided crashing into another racer who spun out on the asphalt in front of me.
The bike ran well and handled great...the fat rider didn't do so good...my thumb started giving out about the halfway point and towards the end I was using my left hand for the straights... :thumbdown:
Anyway...got to the top...good clean run...finished the race and that was about what I was shooting for...
Finishing Times
GREAT group of guys in the 450 production class...had a TOTAL BLAST!!!!
Some pics from the staging and the top...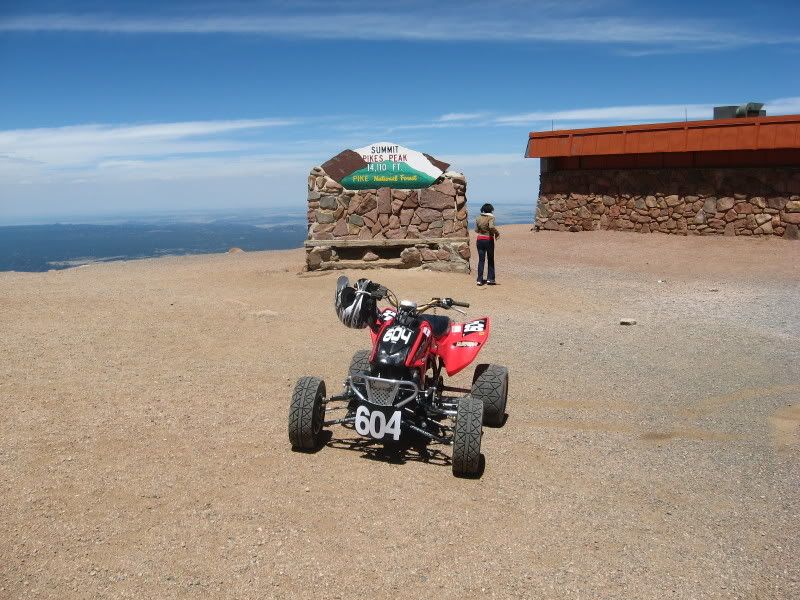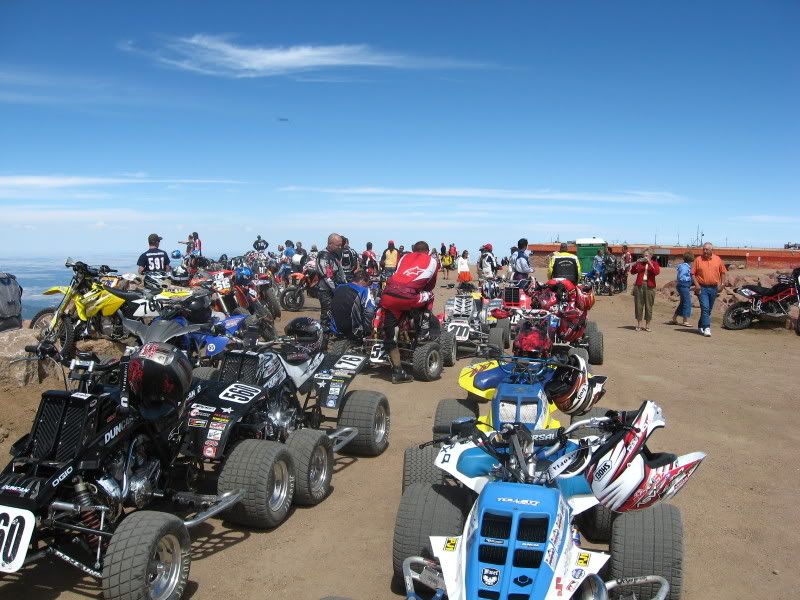 Plus a little eye candy roaming around all day...needless to say...I didn't get an "umbrella girl"... :banghead:
I want to thank Mixxer for the great head and Eric (tersejr) and Cory in CO springs for the help tuning...I will be back next year for sure! I have a goal of eventually making it into the top 3...that may take a couple of years....