Discussion Starter
•
#1
•
I just got my license on the 7th of july and have been looking for a good deal. I ended up w/ this 2003 Ford F150 lariat FX4. Its the extended cab short bed( I was told) I think its a standard. It has a cover on it too. Not sure if i like it?? The cover that is....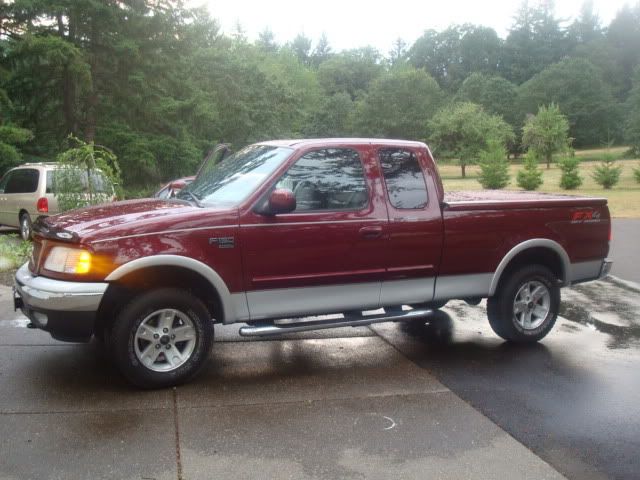 Also before everyone starts that you must be spoiled crap.....i have payed for my 450 and the mods, and all of this pickup. It is over half payed off in a couple days and should be all payed off by the end of the summer.
No i dont get a huge allowance, never gotten one, ever. I work hard. My parents loaned me the money to buy it but i still have to pay for all of the gas and insurance....im scared to fill it up!
Does anybody have a similar pickup? How does it do for mileage? Im hoping to get 13.
Oh and its got 43,000 miles and its in immaculate condition. Got it from a BMW dealer so i think it was a grandpas rig. Looks new inside and out.
-Kip