.
We have an overstock on : GoPro HERO 3 BLACK Series


The Black Series the best model they offer.
Wifi Remote included
($80 value)
Records in : 1080p-60fps , 720p-120 fps, 960p-100fps and even in 4k (which is 4 x more pixles then Current HD)
Also has a built in 12mp Camera that can take 3,5, 10 photo-per-sec bursts.
Click here for more details >> GOPRO <<
UPDATE 9-27-13
.
This GoPro Special offer, has officially ended.

All 152 Camera's sold in over the past 14 days... Thanks guys for all your help
.
.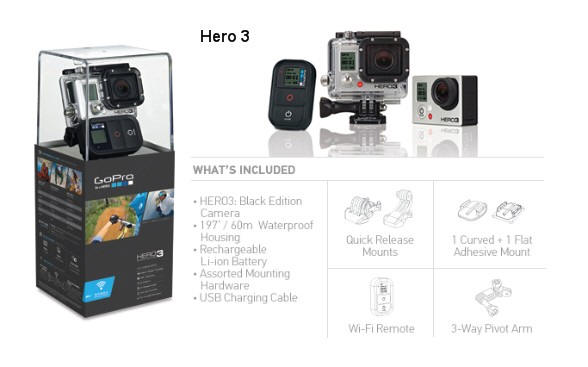 [/B]
.
.