Discussion Starter
•
#1
•
This is an easy little mod that will help reduce thumb fatigue. I've done this mod on all of my FCR's and have helped a few guys do theirs also. So I thought I'd do a little write-up for others that are interested. On a scale of 1-10, this mod is a 3 on the difficulty scale.
First off, don't attempt to do this while the carb is still on the bike. There are too many small parts, and a loose part flying around inside a carb can be very dangerous.
To get started, you must first remove the top cover.
Next, you'll remove the screw that secures the link arm to the throttle pivot shaft.
With the bolt removed, the throttle pivot shaft should simply pull out. Note the return spring attachment and the placement of the two washers. Clean up the shaft and assorted parts. Set these parts safely aside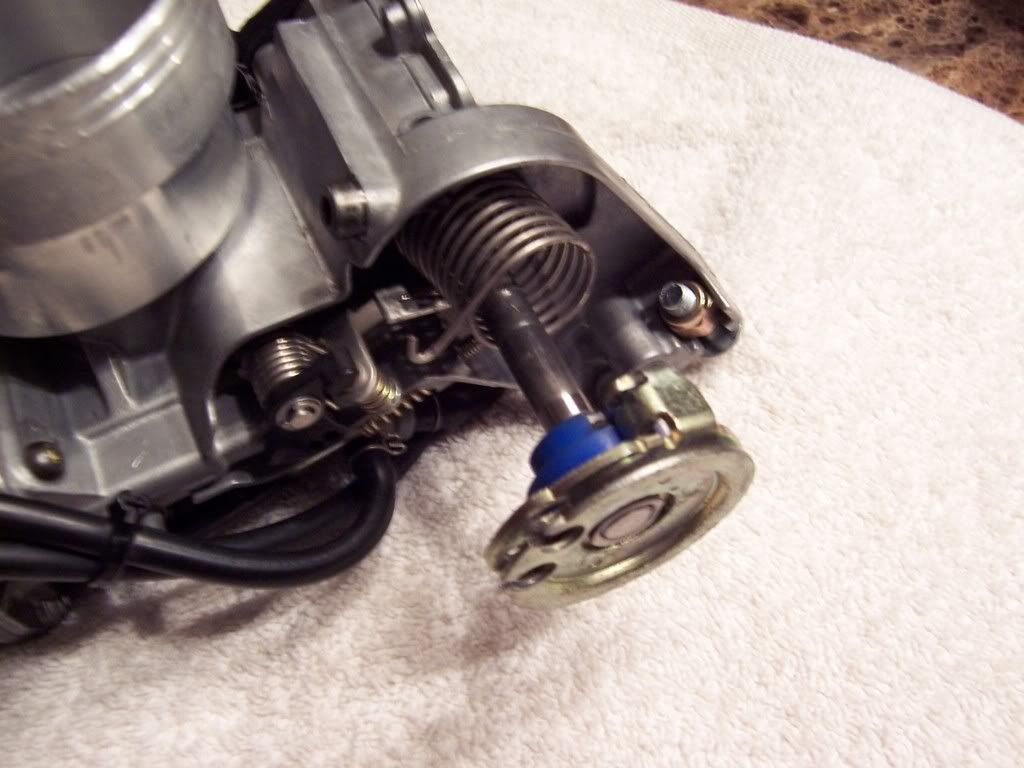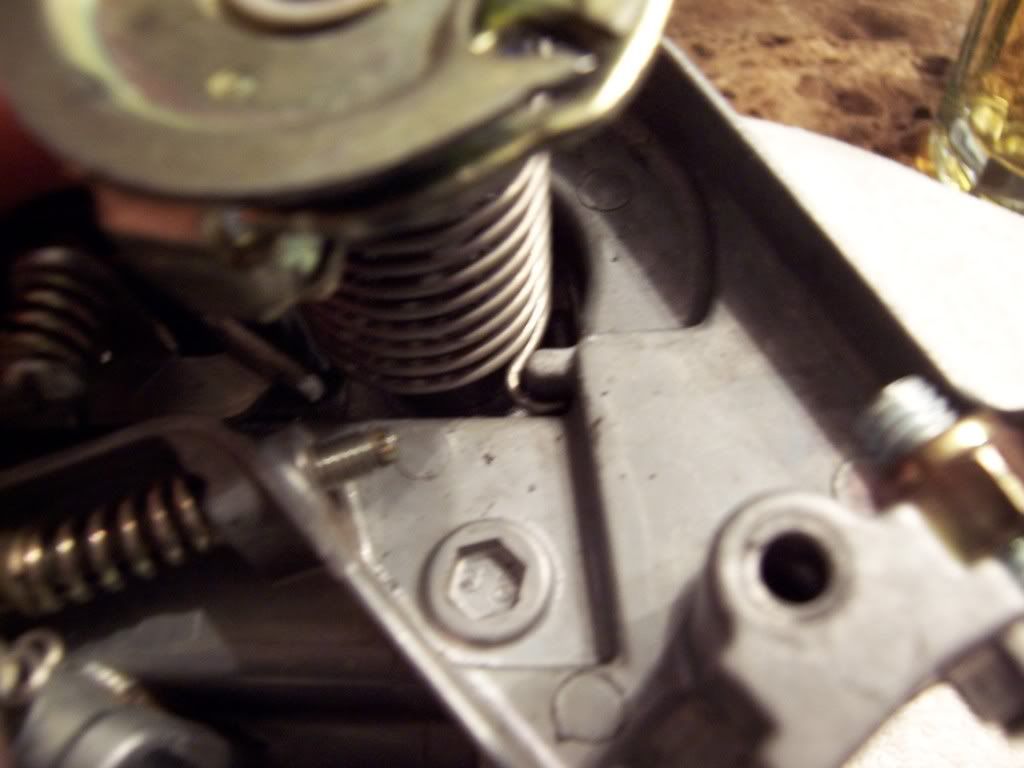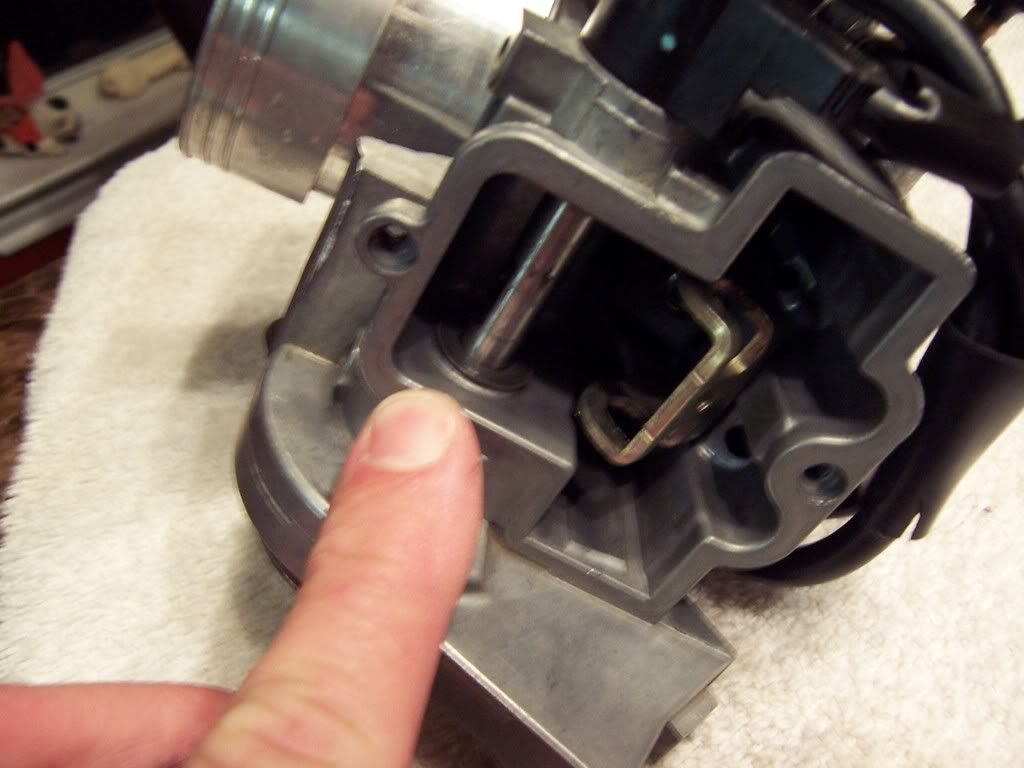 Now for the mod, Use a 1/16 drill bit and drill a hole thru the idle screw bump stop, this will be the new throttle return spring mounting location.
By doing this, the spring will now have 90-120 degree less preload. Standard location preload is around 270 degree's.