Discussion Starter
•
#1
•
lemme know if u like it :smoke:
this came up from that exhaust pics thread. gold rims (they are already polished so they just throw on a powder for polished stuff, make it look gold)
and i got this idea. tho id prolly get black handguards and the shock would have to stay blue. matte black or texture black frame
but heres a gooood idea of what it would look like. maybe a stock seat cover to go better with it.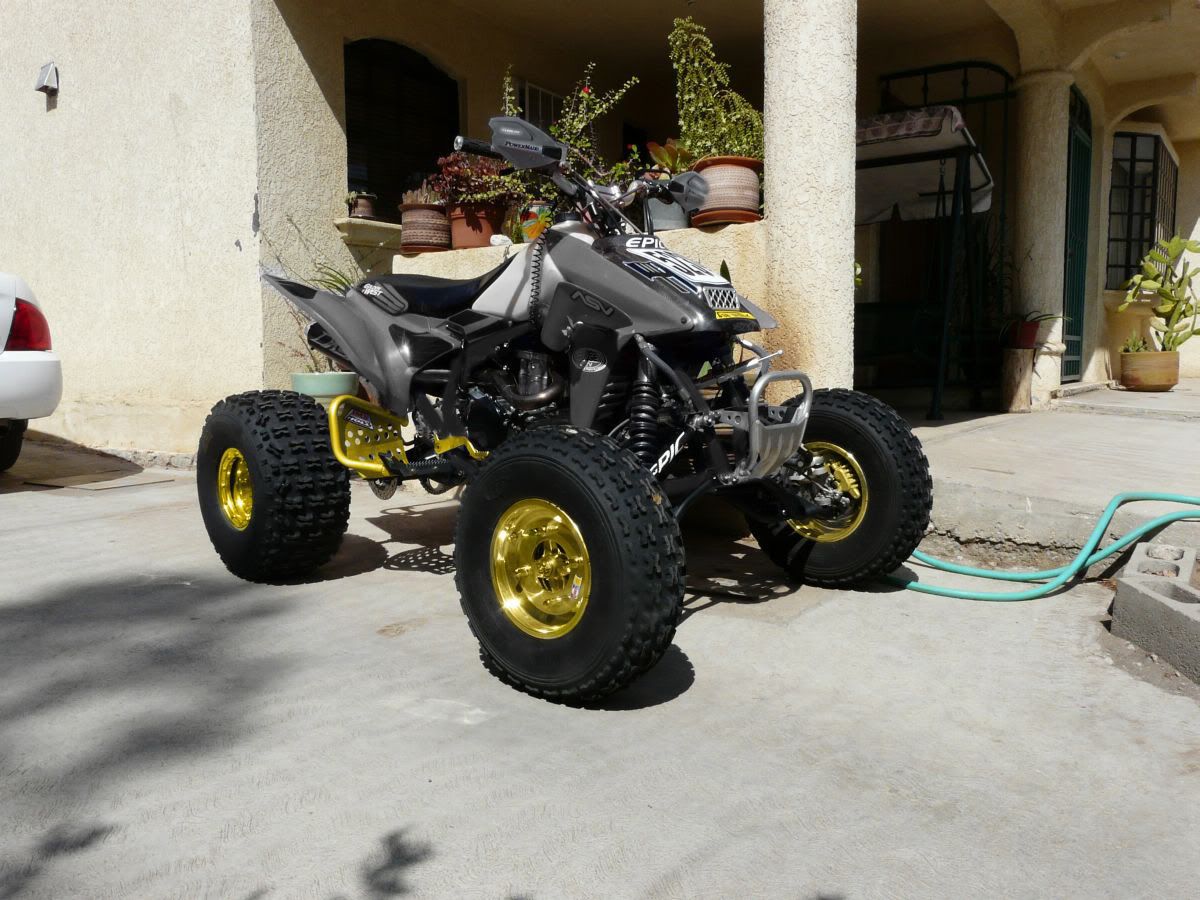 :_pimp: :_pimp: :_pimp: :_pimp: :_pimp: oh and it would have my current black TAG bumper too.