Graphics and numberplates from SPASTICCCCCCC!!!!!!! gonna have new spaz graphics for next season soon ill post them up
---
Super Moderator
Join Date: Nov 2009
Location: New Hampshire
Posts: 3,388
ithose are some rreally sick graphics i wish they still made the bomb squad grphics kit though:(
---
05 TRX450R
Hotcam Stage 2
Mangum Port and Polish
Pro Aluminum Full Exhaust
185 main jet 50 pilot jet
Uni Air Filter
Tusk Nerf Bars W/Heel Guards
Tusk Parking Break Block Off
Bling Star Front Bumper
Quote:
Original Elsinore Kit. Hard to find anymore but one of the best imo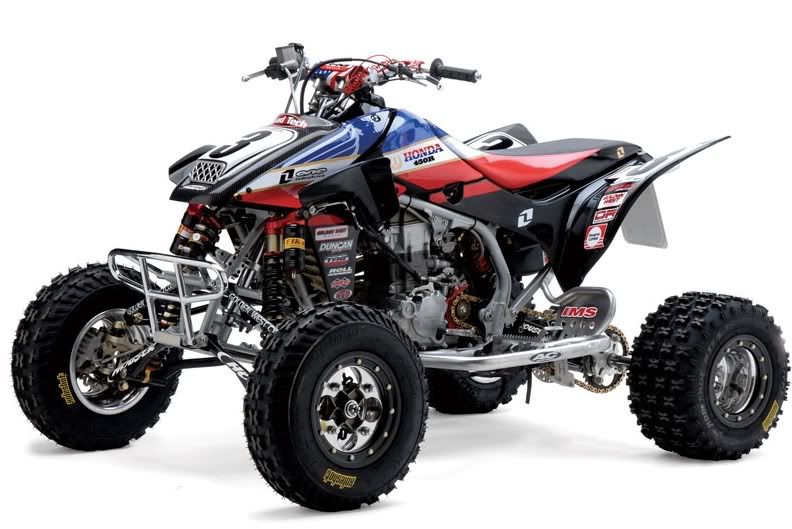 Still my favorite graphics for the 450R for sure.
---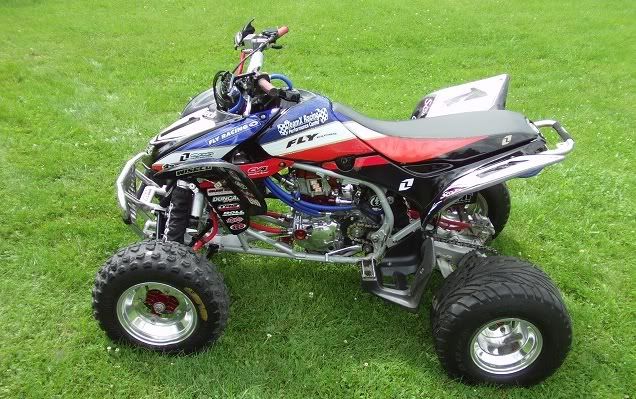 Team X Racing....we don't just race....we ride.
There's no room for "one trick ponies" in our stable.
Walk softly and carry a big stick.
True power IS in the head....it's called a brain.
2011 1/8th mile ATV Drag video...
The fastest,most reliable trail quads on the east coast.
Mine were on there when I got it. Planning on getting black plastics and new graphics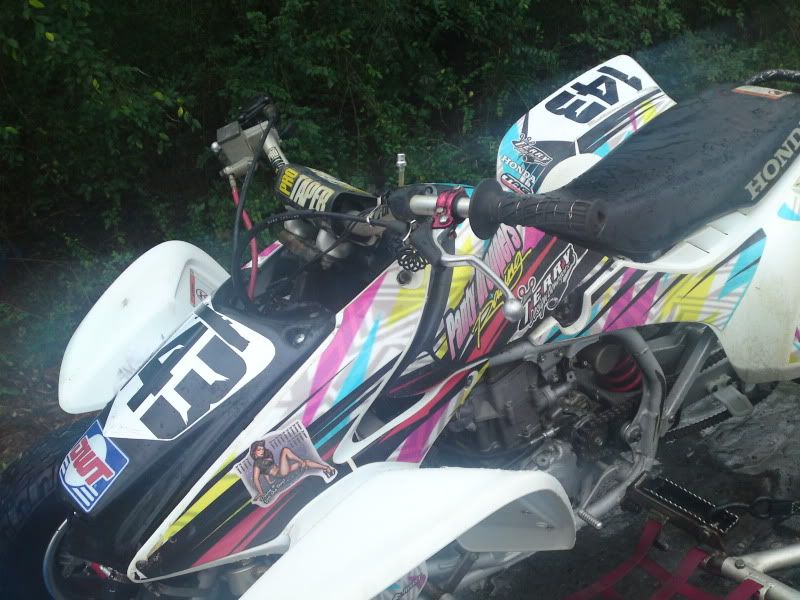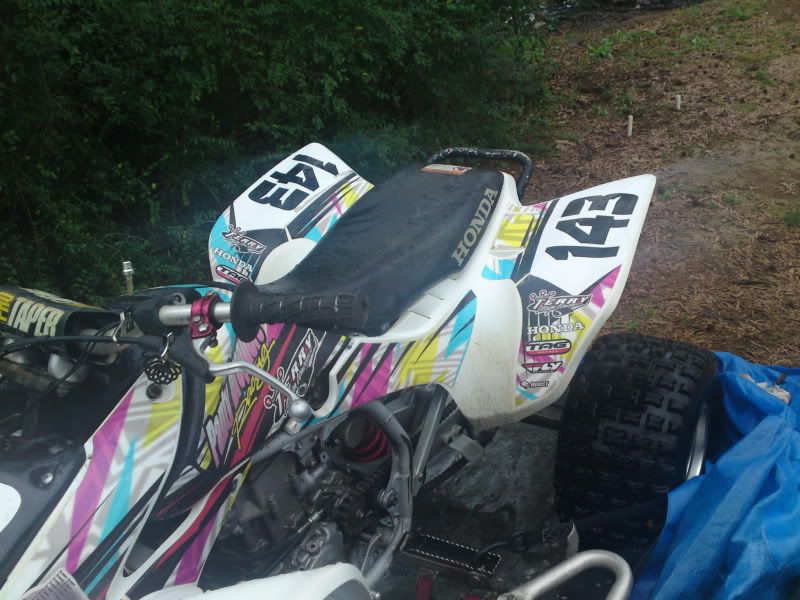 Roost MX graphics
---
05 450R
Custom Axis shocks, +2 houser long travel arms,Quinn head, jetted,trinity stage IV, K&N, Pro Taper bars, Pro Armor clamps, nerf bars,custom made roostmx.net graphics, and more.